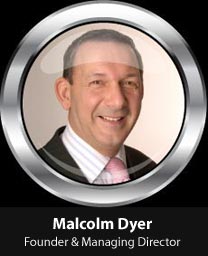 About us
With over 29 years experience as a fire officer including a comprehensive knowledge in fire safety and a member of the Institute of Fire Safety Managers. Our consultants are both highly qualified to (GRADIFireE) including (NEBOSH) and members of the Institute of Fire Safety Managers (MIFSM). Reaching ranks of deputy Chief, Divisional Commander and Station Commander. Specialists in Fire Prevention and Fire investigation and highly respected in their field and have worked on some of the highest profiles in London including the Shard and Gerkin etc. We believe what sets us apart is our ability to communicate at all levels in a friendly yet professional manner.
We believe in providing far more than fire safety risk assessments. With emergency plans and evacuation procedures including, Peeps and Hot works procedures. In addition we will provide advice on CDM [Construction Design Management Regulations] legal requirements, fire engineering solutions and CAD drawings. We provide as you can see the full fire safety service.
We also have devised a specific training course for Block Managers and also work within the construction industry. The course cover fire safety regarding sleeping accommodation, compartmentation, fire doors, signage, fire extinguishers, fire alarms together with covering aspects of Approved Document B of the Building Regulations; entitled "Fire Safety".
We have directed and produced a film on fire doors which received CPD accreditation and also accredited by CFOA (Chief Fire Officers Association)
We offer comprehensive fire training solutions, in addition to the above, to suit your requirements including on site training in Fire Awareness, Fire Marshall/Warden and where required, practical fire extinguisher training. All participants receive certification on the completion of the course.
We give full assistance 24 hours a day and weekends to support your needs.
A combined liability and indemnity insurance of over £5 million including £2 million professional indemnity.
Qualifications
IFC Certified 3rd Party Accredited UKAS Fire Risk Assessor Building Risk Category 1&2 and MFSM (Member of The Institute of Fire Safety Managers Tier 3)
Following review of the types of buildings you are undertaking Fire Risk Assessments of I have come to the conclusion that your certificate needs to be updated to include Category 2 buildings. This of course is subjective and will be scrutinised during our annual audits however whilst the annual audits have been carried out over the last 5 years you have shown that your levels of the requirements of the Regulatory Reform (Fire Safety) Order 2005 are exceptional.   
Peter Morgan Schemes Manager • IFC Certification Ltd. A member of the IFC Group of Companies
Consultancy
At FIRE-X we can provide a total range of consultancy and advise, using our experienced providers to give you a full and comprehensive service.
In accordance with the Regulatory Reform (Fire Safety) Order 2005 fire risk assessments must be carried out by a 'responsible person' on a regular basis; as a result of this assessment a fire management plan must also be enacted. Fundamentally the fire risk assessment must include an identification of the fire hazards, the persons at risk from fire and ways in which to minimise the risk.
Not only does FIRE-X provide you a fire risk assessment that gives your company or business an action plan from fire management systems and fire prevention together with fire safety proposals but also comprehensive fire training courses which will help to endorse towards reducing the likelihood of fire. The assessment and the fire safety recommendations can usually be done over a day depending on the complexity of the building to ensure your legal obligations are met.
We will also provide fire safety audits, fire drills, procedures and records together with evacuation plans.
Don't delay contact us now.