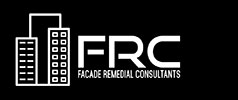 Façade Safety and Remedial Issues
FRC provide specialist consultancy on façade safety and remedial issues. Whether your building is cladding, glazing panels, render or brick slip, each building has its individual risk potential. FRC investigate and provide bespoke reports with impartial information about the risks of your façade and façade sub-structure.
A common concern is fire risk. Combustible building materials or poor-quality construction allow for fire to spread rapidly.
Combustibility reporting allows you to be fully informed of the present risks in your building. We provide testing and reports to evaluate the flammability risk of your building(s). This includes BRE testing of the materials used for the façade(s). We assess the construction to highlight how effectively prepared your building is at preventing the rapid spreading of fire.
www.frcconsultants.co.uk