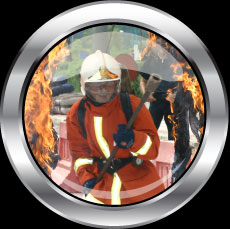 Vacancies
Fire Consultants
We Pride ourselves with giving the Highest level of Training and with highly experienced Fire consultants therefore we are constantly looking for experienced trainers/consultants who would like to work with us. Please contact us if you are from a Fire Service background and have a enthusiastic approach and dedication for the following with:
Over 5 years of Fire service operational experience
Experience in Fire Prevention Department
Over 2 years training experience
A recognised training qualification
The ability to deliver the theoretical and practical aspects of the courses
        listed in the "courses" or "specialist courses" section of this website.
Please complete the enquiry form and email us at info@fire-x.co.uk or call Malcolm on 01344299641 or 07850071418.